Take two-three large dollops in our Fali Neem wood bowl. Apply generously as a thick, even layer all over the face, avoiding eye and lip area. Leave for 20 – 30 min. You may experience a warmth or tingling sensation while the bio-actives go to work deep within your skin. Gently wipe and wash off with damp Kapas, our organic muslin exfoliating facecloth, or a damp cotton pad, leaving skin clean, clear, and comforted.
Helps heal rosacea and stressed skin, fades blemishes, pigmentation, UV, and environmental damage. Our Mitti helps promote collagen production and supports the skin's cellular regeneration. Raw honey acts as a humectant, nourishing and moisturizing skin. Do not use metal as clays have negatively-charged molecules, which give them adsorptive properties. Use glass or wood. Toxins and heavy metals are positively charged and are attracted to the clays, binding to them and making it less effective to draw out the impurities from your skin instead.
Ayurvedic "churns" yashtimadhu, gotu kola, Indian senna, manjishtha, and moringa work synergistically with the clays to bind toxins, draw out impurities, and support skin health. Beneficial for all dosha types.
mel (honey)*, aloe barbadensis (aloe vera) leaf juice*, kaolin, bentonite, rosa damascena (taruni) flower water, prunus armeniaca (apricot) kernel oil, glycerin**, melia azadirachta indica (neem) leaf extract*, glycyrrhiza glabra (licorice) root extract*, rubia cordifolia (manjishtha) root extract*, centella asiatica (gotu kola) leaf extract*, sodium levulinate**, potassium sorbate**, theobroma cacao seed butter*, xanthum gum**, tocopherol**, theobroma cacao seed powder*, cinnamomum verum (cinnamon) powder*, citrus x sinensis (sweet orange) oilΦ, cananga odorata (ylang ylang) flower oilΦ, citric acid, sodium chloride, +citronellol, +limonene, +eugenol, +farnesol, +geraniol, +linalool and love.

*Certified organic, **ECOCERT/COSMOS certified non palm non GMO, §wildcraft, Φsteam distilled essential oil, +microbiome friendly from natural essential oils

Composed with rare botanicals that are natural, unrefined and non-deodorized. They may vary in colour and fragrance with changes in seasonal harvests. We hope that you will embrace the beauty and purity of our precious ingredients.

Free of alcohol, parabens, sulphates, phthalates, palm, petrochemicals, formaldehyde, carbomers, phenoxyethanol, silicones, glycols, PEG, DEA, TEA, GMOs, artificial fragrances, colourants, additives and other questionable ingredients.

Handmade with love in India

Housed in luxe violetglass apothecary jars and bottles. A beautiful keepsake you can repurpose and recycle forever!


our heroine botanicals
Madder Root (Manjishtha)
A complexion enhancing (varnya) herb. Adds lustre and glow to skin while healing inflammation and soothing dry skin
Gotu Kola (Mandukaparni)
A cooling (sheeta) herb for acneic as well as dry mature skin. Offers antioxidant and antimicrobial benefits
Licorice Root (Yashtimadhu)
Reverses hyperpigmentation, targets UV damage and discoloration. Brightens the complexion and reduces redness
Customer Reviews
11/11/2023
Customer

Hong Kong
Bad services and product quality
It's bad experience to buy product from Purearth, I have bought from other shop Lane Crawford, that's good product and with full mask inside the jar, then I try to bought it directly from website, When I received the product. I am unbelievable that only half jar inside and missing one sample post to me. I sent email to complaint. Customer service only said that their product is perfect good and transport problem affect. I put it stand one night also only half jar in box. And customer person only ask me to explain what issue for complaint and refund. Really no sense of responsibility. That's my bad experience purchase from Purearth website.
05/27/2022
Sakshi K.

India
All time favorite mask
Another product I loved using was this mitti clay mask. Smells like mud after rain (which I love) and contains honey and clay which leaves my skin feeling clean and super soft post-wash. This brand is one of those which leaves a feeling of comfort after use of ever product, the scent, the packaging everything is beautiful to use and I'll be a buyer of their products forever.
05/27/2022
Ridhika

India
Beautiful
Masking with a nearly empty second jar of the mitti clay mask. Everyone in my family now loves this. Multi-tasking and highly effective mask.
02/26/2022
Debarati N.

Hong Kong
Good
good masque. i now know the reason why this is so popular.
02/16/2022
Sakshi K.

India
All-time favorite mask
Masked with this all-time favorite mask of mine. Bou likes it too so used it on him last night. Feels like a deep cleanse and moisturizes too.
02/16/2022
Snehal K.

India
Smells Divine!
Smells like mud after rain (which I love) & contains honey & clay which leaves my skin feeling super soft post-wash.
01/13/2022
Stephanie A.

India
My absolute favorite
My absolute favorite <3
05/07/2021
swati

Hong Kong SAR China
05/07/2021
Heidi N.

Hong Kong SAR China
Mitti face masque
The best ❤️❤️❤️
05/07/2021
Payal

Hong Kong SAR China
Mitti face masque
My beloved Mitti!
05/07/2021
Shalini A.

Hong Kong SAR China
Mitti face masque
Love your soothing, hydrating, ethical mask.
02/22/2021
Mohana s.

India
Wonderful mask
Leaves the skin with a soft, glowing and healthy complexion.
12/10/2020
Nishi M.

Hong Kong SAR China
i must say WONDERFUL
Great for detoxification and rejuvenation of the skin. Their bio actives like Honey, Aloevera, Fuller earth, apricot oil, licorice root extract and list goes on.. well versed with the ingredients, their formulation is outstanding and the results, i must say WONDERFUL
12/10/2020
Saachi B.

India
Thank you
"Thank you @purearth ❤ Sitara Strobe definitely tops my list of favourites along with your Mitti Mask!
11/24/2020
Kriti W.

India
Mitti
I love it.... unlike other mud pack this one is not drying, it keeps the facial skin supple n soft and I find it very hydrating as well....
10/28/2020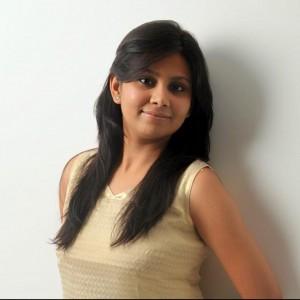 DA
diksha a.

India
love it
the mask is superb, it's gentle and very effective
pure, potent & precious
We offer high performance Ayurvedic formulations to nourish your skin & senses.
Ethically sourced, fair trade and Leaping Bunny cruelty free approved.