Damp skin with the Wild Rose Himalayan Mist and apply 2 to 3 pumps into the palm of your hand. Inhale the calming, earthy notes of vetiver, rose geranium, and melissa. Apply to your face all over the cheeks, nose, lips, lashes, and neck. Take a damp warm wrung Kapas face cloth and press it all over the face. Breathe in and allow the steam to penetrate your pores. Gently wipe away and repeat twice or more as necessary. Finish with a splash of warm water and pat dry with a clean Kapas cloth. We suggest going to bed "naked skin" as often as you can. Follow Qing with the Rose & Seabuck Replenishing Face Cream for a boost of nourished nurturing.
Skin is left thoroughly cleansed, nourished, and evenly toned as pigmentation gradually fades out. Hemp and tamanu oils balance the skin's sebum production, while the vitamins in the apricot oil gently diminish dullness or pigmentation. Sunflower oil, a powerful carotenoid, combats free radicals caused by external pollutants, which are gently brushed away by moringa and other powerful Ayurvedic herbs with dirt and dead skin cells.
Rasayana, sheeta, madhura, and kashaya herbs like amalaki, moringa, yashtimadhu, and neem balance, calm and cleanse skin while pacifying vata pitta and kapha disorders.
jasminum sambac (mogra) flower water, rosa damascena (taruni) flower water, nymphaea caerulea (blue lotus neel kamal) flower water, pelargonium graveolens (geranium) flower water, cassia angustifolia polysaccharides**, glycerine**, +citronellol, +limonene, +eugenol, +farnesol, +geraniol, +linalool and love.

**ECOCERT certified, non palm, non gmo,+microbiome friendly.

Biophotonic violet glass.
Handcrafted in India.
our heroine botanicals
Moringa (Sigru)
Rich in amino acids. Builds collagen. Purifies and cleanses the skin to combat and cleanse pollutants
Hemp (Bhangā)
Balances the skin's sebum production. Non comedogenic. Perfect Omega ratio nourishes and purifies the skin. Treats acne and inflammation
Nettle (Vrscikali)
A natural astringent and powerful skin and blood detoxifier (kushtgna)
Customer Reviews
02/16/2022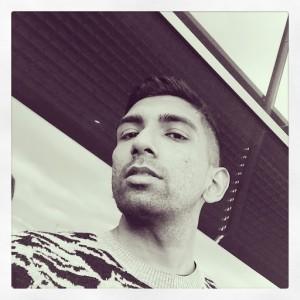 A
Arjun

India
Great for a face massage
This has a nice slip, which makes it great for the face massage.
05/06/2021
ross

Hong Kong SAR China
A great cleanser
Hands down the best cleanser, it really melts away my makeup and sunscreen ensuring my skin is clean and prepped for hydrating and nourishment. Its scent is also very earthy, which reinforces its cleansing complex!
01/12/2021
Neha D.

Hong Kong
Saviour for dry skin
This is by far the best cleansing product for dry skin. It leaves my skin soft, refreshed and perfectly balanced without feeling oily or dry. I love the sweet scent of this oil. Reminds me of marzipan somehow.
12/10/2020
Sakshi k.

Hong Kong SAR China
I was amazed at how clean my skin felt after the first few uses
I have never shied from using an oil and this is absolutely perfect. I was amazed at how clean my skin felt after the first few uses
06/04/2020
Nomita S.

India
Great product
Great product
05/13/2020
Sakshi

India
Qing - Perfect cleanser
I have now been using this oil 4 times a week at least to cleanse my face and I have never found such deep cleansing that doesn't harm your skin, but does so much good. It takes off every trace of product off my face, incidentally even AFTER using a makeup remover and facewash. I was honestly surprised at how gunk still gets left on your skin after what I thought was a pretty thorough method. All five stars and more!
pure, potent & precious
We offer high performance Ayurvedic formulations to nourish your skin & senses.
Ethically sourced, fair trade and Leaping Bunny cruelty free approved.