Pat and massage on cleansed skin with the pads of your fingertips to comfort and tone the underlying muscles. A sumptuous treat for your face to begin and end the day on a gentle, indulgent note.
Rose is nourishing and hydrating and is
incredibly beneficial for dry, mature and
sensitive skin. It refines skin texture, while its perfume relieves anxiety and depression. Wild Seabuckthorn berry with rare Omega-7, a plethora of skin-loving phytonutrients is supercharged with antioxidants whilst neutralizing free radicals, oxidative and environmental skin stressors. Wild Rosehip seed, rich in Vitamin C (pro retinol), and brightening and detoxifying certified organic Ayurvedic herbs like licorice, neem, tulsi, gotu kola among others offer nutrients that repair the skin's barrier while strengthening its cellular structure at a deeper level.
Skin feels refined, soft, smooth, and comforted in just one use :)
Rose is helpful for pacifying pitta skin. Seabuckthorn berry and rosehip seed balance vata, pitta and kapha disorders.
rosa damascena flower (taruni) hydrosol, in-house herbal infusion of aloe barbadensis leaf juice*; glycyrrhiza glabra (yashtimadhu) root*; centella asiatica (gotu kola) leaf*; azadirachta indica (neem) leaf*, prunus armeniaca (bitter apricot) kernel oil, cocus nucifera (coconut) oil*, caprylic/capric triglyceride (coconut derived), cetearyl olivate*, sorbitan olivate, glyceryl monostearate, hippophae rhamnoides, (seabuckthorn berry) supercritical CO2 oil§, rosa moschata (rosehip) seed supercritical CO2 oil§, vegitable glycerine, ceramides, cassia angustifolia polysaccharides, isoamyl laurate, acacia senegal gum, xanthan gum, sodium levulinate, potassium sorbate, tocopherol, steam distilled essential oils of rosa damascena flower, pelargonium graveolens (rose geranium) leaf, lavandula angustifolia (lavender), lactic acid, +citronellol, +farnesol, +geraniol, +linalool and love.

*certified organic, **ECOCERT certified, non palm, non gmo, §wildcraft, +microbiome friendly.

Biophotonic violet glass.
Handcrafted in India.
our heroine botanicals
Rosa damascena (Taruni)
Hydrates dry and sensitive skin. Calms stress and anxiety
Tulsi
An adaptogenic herb known to strenthen skin immunity, fight pathogens and skin stressors
Seabuckthorn berry (Tset Lulu, Dhurchuk)
Neutralizes free radicals, oxidative and environmental skin stressors
Customer Reviews
05/27/2022
Bindiya B.

United States
The super buttery texture
Love this cream so luxurious
03/06/2022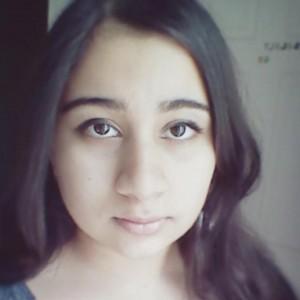 K
Kimi

United States
Mixed Feelings
This review is about my overall experience shopping with Purearth, not just this item. I do want to start by saying this item is lovely and smells kind of like kulfi, it's creamy and beautiful. That being said, my overall experience shopping on the site was bad. I preordered this with the Laali paint pot, with the understanding that it would ship promptly in about 3 weeks for North American customers. Instead, it shipped much later and took another month just to get here. I placed this order on January 6th and only received it on March 5th, so it took 58 days for my items to reach me. I will say customer service was responsive when I asked about the state of my order, and Rakesh from customer service kindly said I could participate in a promo to receive a full size complimentary seaberry oil because I had been waiting so long, but I did not receive that item with my order, which was upsetting. I did not get a tracking number from Purearth and had to ask customer service again, weeks later. When it arrived, a seemingly massive proportion of the jar had not been filled at all, and around a third of it was just air. Overall I am disappointed and would not recommend for North American customers.
02/16/2022
Sakshi K.

India
Smells Divine!
Aah this smells divine. Almost finished with this and now using it both day and night to empty it. Highly recommended this one!
05/07/2021
Sashi K.

Hong Kong SAR China
ROSE & SEABUCK REPLENISHING FACE CREAM
My favourite moisturizer
05/07/2021
sabbeena

Hong Kong SAR China
ROSE & SEABUCK REPLENISHING FACE CREAM
Just makes my skin sooo soft
01/07/2021
vidya l.

India
lovely !
smells heavenly , leaves my skin soft and hydrated . beautiful cream .
06/15/2020
DIPIKA M.

India
They smell so yummy
Hello! Received the mask n cream, they smell so yummy ...❤️❤️❤️❤️
06/15/2020
MIRA K.

India
I love the cream! The texture is unmatched.
02/03/2020
cherry n.

India
Skin heaven!
My search for the perfect hydrating cream ends with this one! It's so light yet rich and completely seeps into the skin within seconds leaving the face without any grease and oil! The smell of rose is really relaxing and soothing. The packaging is simple yet elegant and compact so it's your best travel buddy! I have acne prone skin and I'm really worried when I try new products but this one works great on my skin! I highly recommend it!
01/06/2020
Sonal R.

India
Long lasting hydration without being greasy
I have been using the cream from the last 15 days. I can't speak to the long term benefits of it as I have had it for a fortnight only. However, I can say that upon application it hydrates the skin and my skin feels balanced. The hydration is long lasting and the cream skins in wonderfully. Never making my face greasy or shiny (something I don't care for), is a big plus for me. As most purearth products, it doesn't disappoint!
12/13/2019
Deepa

United Arab Emirates
face cream
Hydrating, non greasy, does not clog the pores, quickly gets absorbed. loved it.
11/29/2019
RAYer

Australia
Glow in a jar.
I have explored moisturizers good 30y of my life. From top of the range dermatologist portions to simple coconut oil and every jar with a letter M for moisturizer, I have tried. 45y later on earth, I think I found what I have been looking for. My skin was exhausted and fatigued after a Thyroid condition. Dul, inflamed, dry and irritated. This beautiful cream has come to my rescue in a very short time. My skin recovered so quickly. I have stopped wearing make up as a life choice and when I use this product with a bit of Kajal on my eyes, I can still step out feeling pampered and glowing. The cream, like the purearth bitter apricot oil is an all rounder. I use it on my lips, eye area and truly goes a long way and hepls to maintain my minimalist, holistic, simple self-care beauty routine. Give this gem a try. You will not regret it
10/13/2019
Josefine O.

Luxembourg
The best skin cream
Simply the best I've ever used. Skin is plump, soft and no shine. No need for make up with this cream
10/08/2019
Josefine O.

Luxembourg
For amazing skin
In the winter I use it over the serum or Argan oil depending on how cold it is. In the summer on its own. skin looks amazing!
07/24/2019
Bhavya S.

India
Best Face cream I've ever used
I am in love with this cream.. and I can't stop recommending my friends to buy this product.. it's that good..
Received my Face Cream and Under Eye Serum beautifully packed in an elegant vanity case.
Dear Kavita, Received my Face Cream and Under Eye Serum beautifully packed in an elegant vanity case. While I write to describe the all three, I run short of words. Cream is absolutely DIVINE; it feels to be improvised in every way. I love the colour, consistency, texture and the natural rose fragrance; so sensuous and romantic for the skin. If used in right amount it's great for all skin types. It was waking up to such a soft and naturally dewy skin. Having lugged so many skin products from a popular skin care store in London, I honestly feel it wasn't worth it when I compare them with my home town product 'Purearth'. Also tried the under eye serum, it's super. I just have to use a tiniest drop and it works wonders. Thank you Kavita and God Bless You.
pure, potent & precious
We offer high performance Ayurvedic formulations to nourish your skin & senses.
Ethically sourced, fair trade and Leaping Bunny cruelty free approved.